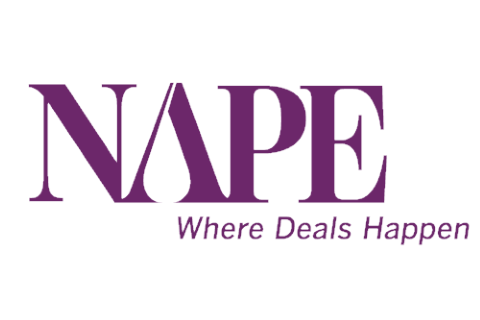 Company Description
NAPE Expo is the energy industry's marketplace for the buying, selling and trading of prospects and producing properties.
Founded in 1993 by AAPL, with partners IPAA, SEG and AAPG added over the next several years, NAPE Expo has become the largest exhibition of its kind in the world, providing unmatched venues for energy professionals to meet, network, connect, secure funding and find investment opportunities.
Our one-of-a-kind events focus on showcasing prospects in an environment where people come with the expectation of doing business. There is no other trade show in the industry that replicates this combination or our track record of success. Deals are made at NAPE Expo because we attract all the parties necessary to evaluate, fund and make deals. Investors, financiers, lawyers and small to large E&P's view NAPE Expo as the place to find out what is happening in the industry and to look for opportunities to grow their business. The energy industry is fueled by deals. And NAPE Expo is where deals happen.
Currently, NAPE hosts 3 annual events: NAPE Summit in February, NAPE Classic Plus in October, and the new 3rd event that will be unveiled in 2023.
Mention you saw us in the buyers guide for Sponsorship & Advertising opportunities
Categories
Producers – Exploration, Production & Development

Producers – Exploration, Production & Development

Professional Services

Marketing / Advertising
Public Relations / Trade Show Support
Professional Services
To Top